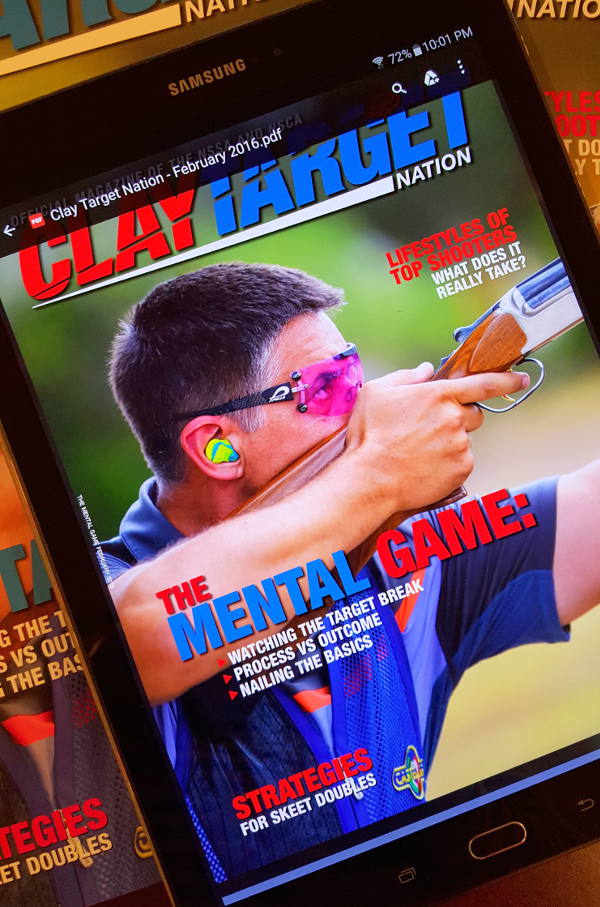 No matter how well connected we are through wifi in our homes, at work, in hotels, and even at the coffee shop, we all find ourselves in places where we can't access the internet. Thus when our inaugural issue of Clay Target Nation came out in January, along with our interactive digital issue, we heard from some of you with a request: a digital version that you could download to your tablet or computer to read at those times when you're without an internet connection. You asked and we answered.
The digital edition of Clay Target Nation can now be downloaded to any device for reading at your convenience, whether you're on a plane, at the gun club, or even in a place where you just don't want to connect to public wifi.
Open the digital issue online, then:
On your computer: Look for the download icon in the grey panel on the right side of the screen.

On your tablet: Access the menu in the upper left corner of the screen, then touch "All Issues." You'll be prompted to download the issue of your choice.
So read the digital version of Clay Target Nation however it's most convenient to you — online, where you will experience the interactivity of live links, search capabilities, and navigational features, or offline, so you can read it anywhere. Either way, you'll get the same great content that appears in the printed magazine.