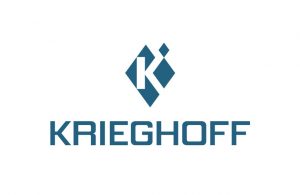 Krieghoff International, Inc. is seeking to fill two positions in its Ottsville, PA, location.
SALES DEPARTMENT ACCOUNT MANAGER
The Account Manager's role is to manage daily sales operations for a portfolio of assigned business partners, develop new business opportunities and manage orders and service needs for each account. His/Her core responsibilities include but are not limited to:
Operating as the lead point of contact for any and all matters specific to each account.
Building and maintaining a strong, long-lasting customer relationship.
Forecasting, managing and administering sales activities and merchandise flow to all assigned accounts.
Responsibilities:
Serve as the lead point of contact for all customer account management matters.
Provide subject matter expertise in all product lines.
Develop trusted advisor relationships with key accounts, customer stakeholders and company executives.
Ensure the timely and successful forecasting and execution of product flow according to individual account needs and factory capacity.
Clearly communicate the progress of monthly, quarterly and annually initiatives and goals to internal and external stakeholders.
Process sales orders, purchase orders, inventory requests and custom orders in a timely manner.
Prepare and manage reports on account status on a regular basis.
Assist with challenging client requests or issue escalations as needed.
Requirements:
2 to 4 years of proven work experience as an Account Manager, Key Account Manager, Sales Account Manager, Junior Account Manager or relevant role within the industry.
Solid experience with and enterprise order management software and/or CRM software (SAP Business One is a plus) and MS Office (particularly MS Excel).
Proven ability to juggle multiple account management projects at a time, while maintaining sharp attention to detail.
Excellent listening, negotiation and presentation abilities.
Strong verbal and written communication skills.
BA/BS degree in Business Administration or relevant field.
Occasional travel and weekend work required.
Candidate must pass a NICS/PICS background check.
Interested applicants, please email resume and cover letter to job.ottsville@gmail.com.
GUNSMITH
This is a full-time gunsmith position, joining our team of exceptional craftsmen with a dedication to providing a first-class customer experience for the shotgun enthusiast. On-the-job training, focused on Krieghoff firearms repair and service, will be provided by our team of Master Gunsmiths. We offer a competitive compensation and benefits package.
Responsibilities
Repair, modify or refurbish break-open shotguns and other Krieghoff firearms with the use of hand tools and traditional gunsmithing skills.
Service, diagnose, and, if needed, repair Krieghoff firearms and return them to a satisfactory working condition.
Test fire guns and adjust for proper functioning and accuracy.
Maintain clean, neat, and orderly conditions in all areas, including the shooting range and machine areas.
Adhere to all safety and security standards.
Occasional travel, weekend work and overtime required.
Other duties as assigned.
Requirements
All candidates must possess gunsmithing degree from a Gunsmithing School or accredited college.
Previous work experience on break-open guns preferred.
Proficiency with manual mills, lathes, custom jigs, soldering and brazing operations, bluing tanks, and a variety of other machines commonly used in the gunsmithing craft.
Proficient learner and listener while taking direction from Senior Gunsmith during training process.
Dependability – Follows instructions, responds to management direction; takes responsibility for own actions; completes tasks on time or notifies appropriate person with an alternate plan.
Mechanical aptitude – Demonstrates an understanding of how things work and the ability to perform or operate mechanical applications.
Skilled in use of hand files and chisels.
Candidate must pass a NICS/PICS check.
Working knowledge of OSHA and EPA safety rules and precautions.
All candidates must be personable and conduct themselves in a professional manner.
To apply, contact Don Baughman, Manager of Technical Operations, at 610-847-5173 or dbaughman@krieghoff.com with a resume and cover letter with salary expectations.