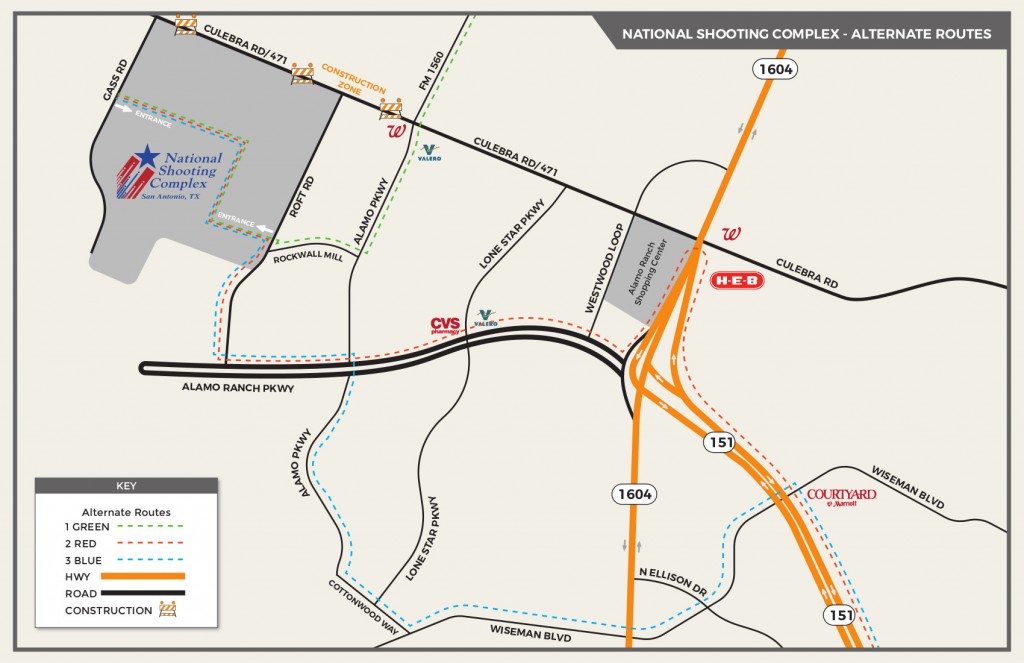 Road construction on Culebra Rd./Hwy. 471 along the north side of the National Shooting Complex property has significantly slowed down traffic coming to the complex. With heavier-than-usual traffic during the World Skeet Championships and National Sporting Clays Championship, the problem is only likely to get worse.
To prevent our shooters from getting caught in the construction zone and missing a shoot time, we have prepared a map of the area showing where the construction zone is and alternate routes to the complex from different directions. Please review the map to find the best approach to the National Shooting Complex from your hotel or home.
We remind World Shoot and National Championship competitors to allow extra time to arrive at the National Shooting Complex for your events, as these alternate routes will also be traveled more heavily than usual during the events.