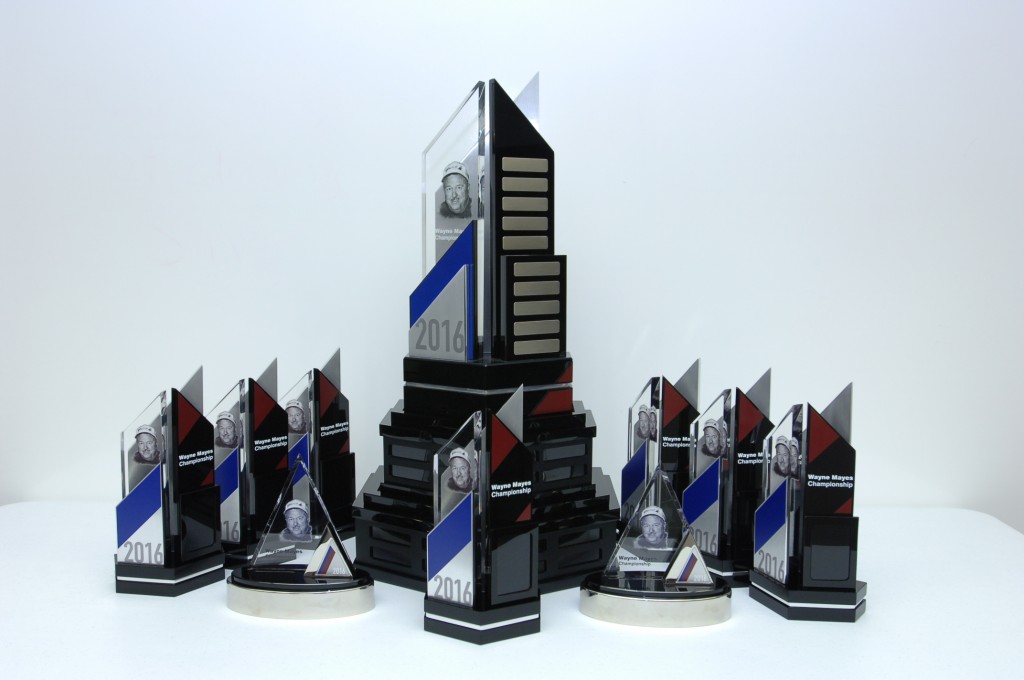 The legendary Wayne Mayes will be memorialized during the 2016 World Skeet Championships with the inaugural Wayne Mayes Championship on Monday, October 3. During Mayes' early days of shooting in the 1960s and 1970s, team shooting was in its prime, and team events were a favorite of Mayes. To honor that, the Wayne Mayes Championship will feature a 3-Man Team event.
Shooters who are signing up for the 3-Man Team event need to know this is a shoot-off event and not a split or long-run-type event. They must be available for a shoot-off on Monday afternoon. Here is how winners will be determined:
The Champion, RU and 3rd place teams will be determined by a shoot-off.
The shoot-off will consist of the teams ranking 1st, 2nd and 3rd (and ties) after the 100-target event.
Example: If 5 teams tie with the highest score, then only those 5 teams will qualify for the shoot-off.
If one team scores 298 and 3 teams score 297, then only those 4 teams will qualify for the shoot-off.
If one team scores 298, one team scores 297, and 5 teams score 296, then those seven teams qualify for the shoot-off.
Your team's score out of 300 targets can only qualify your team for the shoot-off.
Shoot-off will be Doubles 3-4-5, miss and out by total team score by station.
Shooters can shoot the gauge of their choice in the Wayne Mayes 3-Man Team Shoot-off.