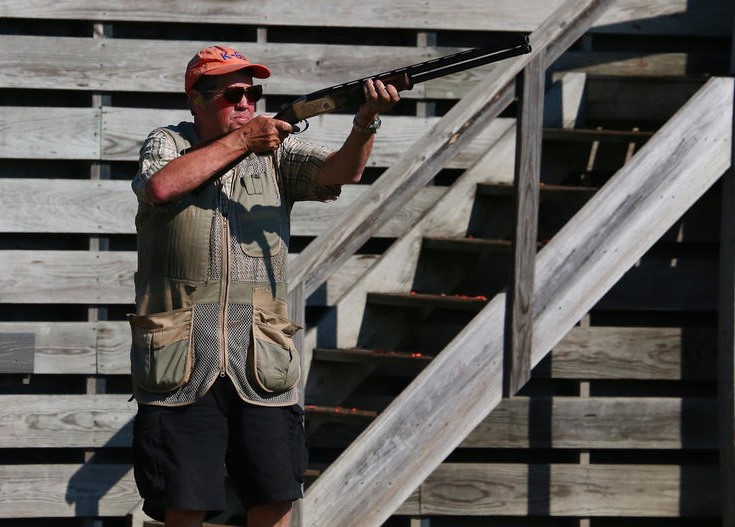 Loch Raven Skeet and Trap Center (LRSTC) will host its first Jimmy Bealmear Memorial Shoot on September 23-24 in honor of its long-time member who passed away in January.
Jimmy started shooting skeet when he was only 8 years of age and first attended the Loch Raven Skeet and Trap Center (LRSTC) back in the 1960s. By the time he was 15, he was competing in the sport at the national level as an NSSA member. Over the years, this amazing shooter shot over 128,500 registered targets and won numerous yearly state and zone championships.
Early on, Jimmy was taken under the wing of LRSTC founder Harry Wright, but the real key to Jim's shooting seems to have been his incredible dedication and concentration. By starting to shoot so early in life, Jimmy Bealmear had to hold the gun below his shoulder to get his head on the stock. That gun mount technique stayed with Jimmy his entire life. To others it may have looked awkward; but it was Jimmy's trademark gun mount and he was deadly with it.
Jimmy Bealmear was recognized by the Maryland Skeet Shooting Association as a member of the Maryland State Team based on overall average in all four gauges, NSSA standards, targets shot, and attendance at the State Shoot. The records for the Maryland State Team are a bit sketchy prior to 1976, but to the extent they are available, they show that Jim was a member of that team in 11 years between 1981 and 2002.
When Jimmy was diagnosed with cancer in 2016, he made the decision to give back to the skeet shooting community by sponsoring a shoot in his name. In January of this year, Jim passed away, and the first Jimmy Bealmear Memorial will be held in September, with the plan to continue it as an annual event.
Jimmy wanted to make this shoot special and created a trust to fund some special prizes and events. The HOA champ will receive $1000, each gauge gun champ will receive $500, and Doubles gun champ will receive $200. There will be cash awards for second and third gun champs as well. LRSTC will be returning $12 of entry fees back to class and adding $50 to class first to increase those prizes as well. A special shoot-off will be held in 20 gauge for classes A – D. Anyone not in the running for a class purse will be able to shoot off for a flat of shells for first, 6 boxes for second, and 4 boxes for third in each class. A reception and dinner will be held on Saturday night in Jimmy's honor.
More information can be found at www.lochravenskeettrap.com or contact the LRSTC skeet chair at skeetchair@lochravenskeettrap.com.