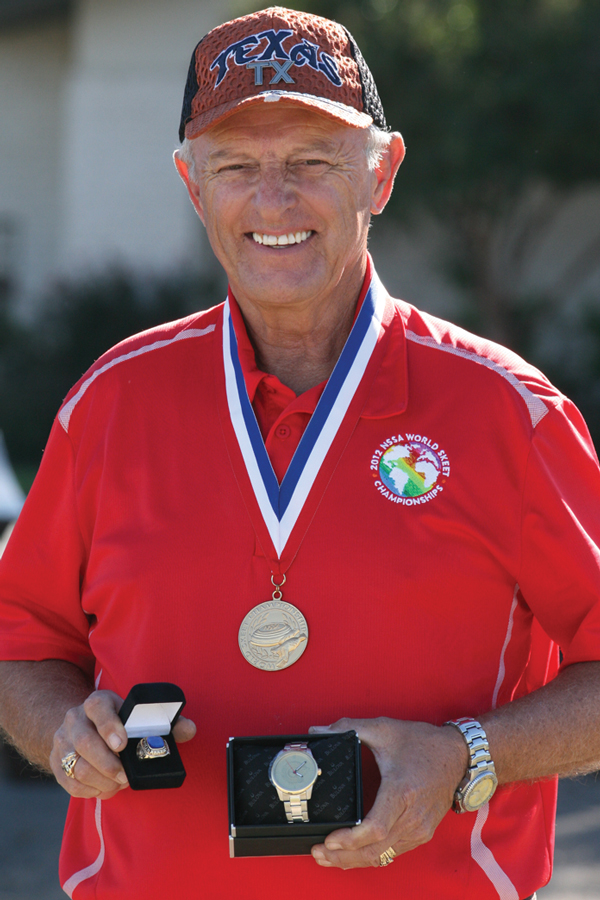 We are very saddened to report that Don Snyder, former NSSA-NSCA Executive Director, passed away Wednesday, May 30. Don was a World Champion skeet shooter, many-time All-American, and a member of the Armed Forces Skeet Association Hall of Fame.
After retiring from the Air Force, Don began working for NSSA and the National Shooting Complex, filling numerous roles over the years. He served as NSSA Chief Instructor, managed the NSCA 5-stand truck and trailer program, and was the personnel director for the National Shooting Complex. He later became the NSSA Director prior to becoming the Executive Director.
"Don and I started working for the NSSA at around the same time 25 years ago," current Executive Director, Michael Hampton, Jr. recalled. "He was great to work with and for, and he always wanted what was best for the associations. He loved the game of skeet, having fun, and telling jokes. Not all of his jokes were funny, but man, did he enjoy telling them and laughing at them. He was a co-worker and, more importantly, a friend who will be missed."
After his retirement from NSSA, Don enjoyed focusing on his skeet game and instructing. He won the Champ of Champs title at the 2012 World Skeet Championships.
The staff of NSSA-NSCA and the National Shooting Complex extend their condolences to Don's wife, Bertha, his family, and his many friends. He will be missed.
Services for Don Snyder are as follows:
Memorial Service
Wednesday, June 20, 2018, 11:30 a.m.
Porter Loring North Chapel
Procession will follow service for interment in Fort Sam Houston National Cemetery with full military honors.
Celebration of Life
Wednesday, June 20, 2018, 4:00 p.m.
National Shooting Complex
A meal will be provided. If you plan to attend, please RSVP to Amber Schwarz at aschwarz@nssa-nsca.com or 210-688-3371 x 125.
View Don's obituary at: http://porterloring.tributes.com/…/Donald-M.-Snyder-1061668…