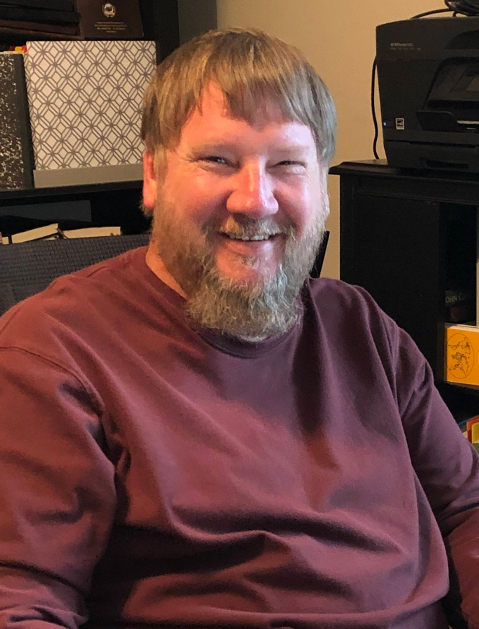 The family of NSCA member James Mark "Jamie" Gerstenkorn has informed us he passed away peacefully at home on March 23, 2021, after a long and remarkable battle with cancer. He was an avid sporting clays competitor and traveled to San Antonio to participate in the National Sporting Clays Championship for 13 years. He also loved competing in barbecue competitions and spending time cheering for the Oklahoma Sooners and the Green Bay Packers.
Jamie was born on July 21, 1966, in Wichita. Kansas, son of Norbert and Martha Gerstenkorn, of Conway Springs, Kansas. Jamie pursued a Bachelor's degree in Heavy Diesel Mechanics and Business at Pittsburg State University, in Pittsburg, Kansas. Jamie advanced his career and began working for Caterpillar Inc. One of the highlights of his career with Caterpillar Inc. was being instrumental in the launch of
Caterpillar's first hydraulic hammer. In the 20 years he worked for Caterpillar, he traveled to China, England, Finland, Germany, Indonesia, Japan, Netherlands, Singapore, Switzerland and Thailand. Jamie had an unwavering commitment to his career and his family. He always had a positive attitude and never hesitated to do what was needed for his family.
NSCA extends its sincere condolences to Jamie's many friends and family.