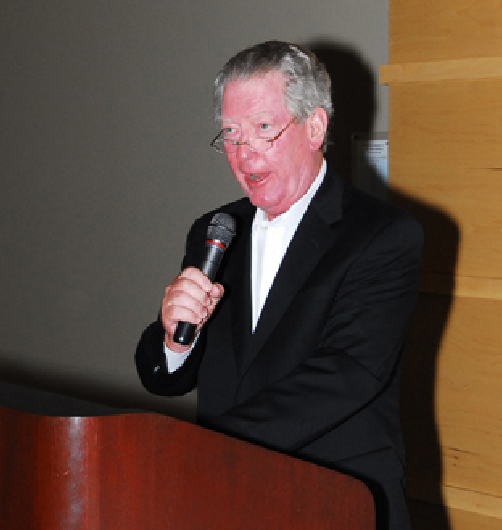 Heath Wood "Woody" Anderson passed away at his home on November 21, 2021, at the age of 70, following a lengthy illness. Woody was a driving force in the world of skeet shooting, both in Texas and nationally, for many years. He was the TSSA president from 2005-2007 and TSSA secretary from 2007-2018. He served as an NSSA Director and was on the Rules Committee. He was also a long-time board member, skeet chairman, and president of the Dallas Gun Club. Woody was inducted into the TSSA Hall of Fame in 2011.
Woody was born January 16, 1951, in Dallas, TX, to James E. and Elizabeth H. W. Anderson, the second of four boys. After graduating from Highland Park High School, he enlisted in the U.S. Air Force and served as a corpsman at Dyess AFB in Abilene, Texas. He liked to say that Texas was never invaded while he served. It was at Dyess that he met his future wife, AF Nurse Elizabeth "Lib" Vaulk of Indiana. They were married in 1974, shortly before he was discharged from active duty, and he immediately joined Lib in England as her dependent. After returning to Texas, he graduated from the University of North Texas and embarked upon a successful business career, eventually settling in Rockwall, Texas, and then Heath, Texas.
Woody had a great sense of humor and loved to laugh, but he loved his family above all else. Exhibiting an early talent for good-natured mischief with his pals, he grew into a man of strong character, convictions and lifelong friendships. Although he could often be highly opinionated, he didn't have to agree with someone to love and support them. He was an intense competitor, whether it was tennis, pickleball, skeet, or hunting.
Woody is survived by his wife, Elizabeth "Lib" Anderson, and son, James Eric Anderson (Keri) of Heath. He is also survived by his grandchildren: Kristina, Alyssa, Lilliana "Lilly" and Jakob; brothers: James E. Anderson (Noel) of Wellington, FL, Craig L. Anderson (Kile Martz) of Gays Mills, WI, and Drew D. Anderson of Dallas; and many nieces, nephews and cousins. He was preceded in death by his son, Fredrick Wood Anderson, and his parents.
NSSA extends its sincere condolences to Woody's family and friends.