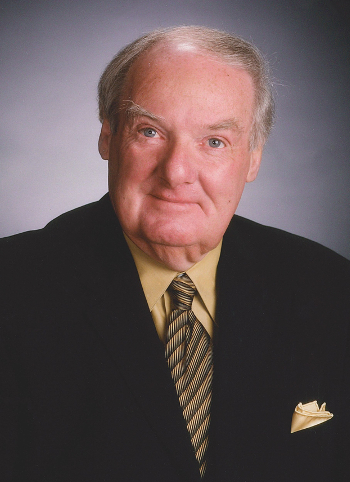 With deep regret, we report the passing of our good friend and Past President of NSSA, Bruce Kinkner. Bruce was an inductee into the NSSA Hall of Fame in 1983 as recipient of the Ray Boller Award, in recognition of his extraordinary service to the association. He was an Executive Committeeman of Zone 7 Skeet Association and a board member of the Arizona State Skeet Association for many years. He was one of the founding members for both associations as well. Bruce is also in the Hall of Fame for Zone 7 and the Arizona Skeet Shooting Association. Bruce was one of the original 10 Founding Fathers whose support and donations made the NSSA Hall of Fame and Museum building possible.
An avid skeet shooter, Bruce shot 230,909 lifetime targets and attended 41 consecutive World Shoots, where he won a World Championship as Champ of Champs in 1972. He mostly shot all over the West at large and small clubs in Zone 7 but did shoot all over the country and the world. Besides the World and Zone shoots, some of his favorites were the Kachina, Old Pueblo, and the Comstock, which were fairly large shoots in the day. However, he didn't hesitate to attend some of our smaller clubs like Sierra Vista where, with only two fields, the competition was still fierce!
Bruce will be missed by so many of his friends and squad members that he had in his 40-plus years of our sport which he loved. The NSSA extends its sincere condolences to Bruce's family and friends.