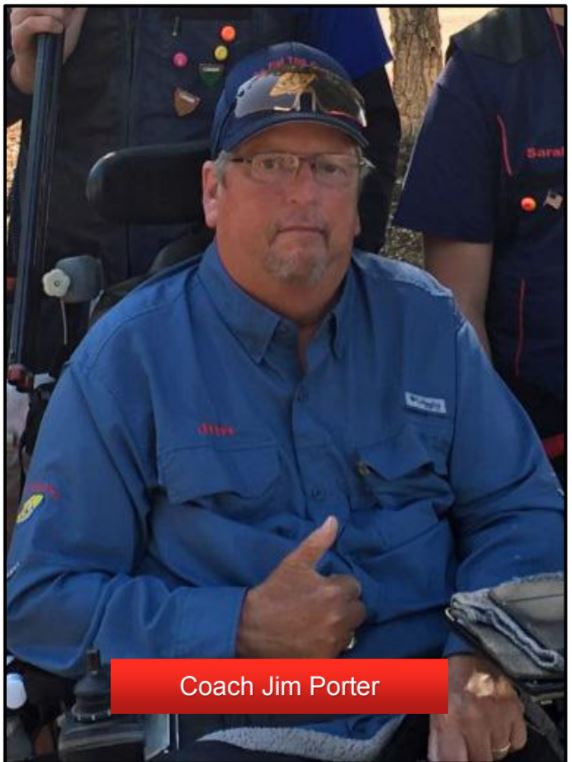 We are saddened to report that NSCA Level III Certified Instructor Jim Porter passed away on February 6 at the age of 71. Jim was diagnosed with ALS (amyotrophic lateral sclerosis, a nervous system disease that weakens muscles) in February 1995. The doctors gave him six months to live.
Jim and his wife, Patty, owned Sportsman's Emporium in Norco, California. Jim was also a proficient hunting dog trainer and shotgun shooter. His heart was in shotgun shooting, so he started a Tuesday night league at Redlands Trap & Skeet and, later, at Prado Olympic Shooting Range. Year after year, attendance was over 150 shooters during the summer leagues and around 100 during the winter leagues. Participants shot trap, skeet, doubles trap, doubles skeet, bunker, international skeet, 5-stand, and several other shotgun games. There was also a five-station sporting clays course set up once a month. Jim always had some kind of program for the kids—from BB guns to air-rifles, .22 rifles, shotguns, archery, and darts.
With Jim's diagnosis, Jim and Patty sold their sporting goods store. When Jim didn't pass away as the doctors had predicted, he decided to give back to the sport for which he had such a passion. Since youth are the future of the shotgunning sports, Jim decided to establish a youth program that would promote firearms safety. He also formed a competitive shotgun shooting team. In 2000, So Cal Top Guns was incorporated and received its California non-profit 501(c)(3) designation. In 1998, Jim was certified as a Level III Certified Instructor by the NSCA.
In 2004, Jim received the Hill-Adams Memorial Award and was inducted into the NSCA Hall of Fame for his commitment to the advancement of the shotgun sports for youth. In 2010, Jim was inducted into the California Sporting Clays Association's Hall of Fame for his work with youth in the shotgun shooting sports. The award is named The Jim Porter Service Award. So Cal Top Guns has been considered by many to be the premier youth shotgun shooting program in the USA. Its motto, "Developing Champions in Shooting and in Life," is the cornerstone of its success.