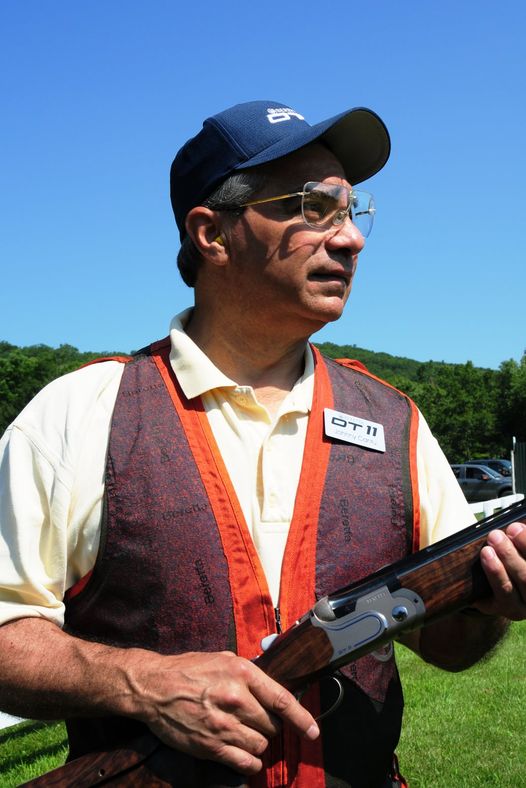 We regret to inform you of the passing of Johnny R. Cantu, editor-in-chief of Shotgun Sports Magazine and an influential figure in the world of skeet. Cantu died on March 4 in Dallas, Texas, following a lengthy battle with Parkinson's disease and leukemia.
From an early age, Johnny loved anything that would shoot — slingshots, BB guns, BIC pen barrels, pellet guns, .22s, revolvers, shotguns, big-bore rifles, and bows and arrows. During the late 1970s, '80s and early '90s, Johnny traveled the NSSA circuit, much of that time as a shooting representative for Briley Mfg. He learned a lot about shotguns and related subjects from Briley's founder Jess Briley, famed shooting editor Bob Brister, NSSA Hall-of-Famer Grant Ilseng, and others in the shooting community. The highlight of his skeet shooting career was earning multiple trips to the winners' podium at the 1986 NSSA World Skeet Championships, where he won a silver in the 20-Gauge Championship (behind Wayne Mayes) and a bronze in the first half of the 12-Gauge (the "East") event.
In 1991, Dan Reeves asked Johnny to become a member of Team U.S.A. and travel to France to compete against French professional shooters in their game, Ball Trap. After four days of competition, the members of Team U.S.A. came away victorious, and Johnny was named Most Valuable Shooter.
Johnny was Senior Technical Advisor for Beretta USA for over 5 years, then served as Firearms Sales Manager at the original Beretta Gallery in Alexandria, Virginia, and at the Beretta Gallery in Dallas, Texas. He joined the Shotgun Sports staff as Editor-in-Chief in 2005.
Prior to his death, Johnny's family planned a fundraiser, a skeet shoot and raffle, to help raise money for his medical expenses. That fundraiser will continue to help with his final expenses and his family's needs.
The skeet shoot is planned for Friday, March 18 at Greater Houston Sports Club. Get the details from the shoot flyer. A raffle is being held for a Fabarm STF Black Rifle. Here are the raffle details..
In lieu of flowers, friends are asked to consider participating in the skeet shoot and raffle or donating directly to the online PayPal fundraiser at https://www.paypal.com/pools/c/8HHwR1AcCw.