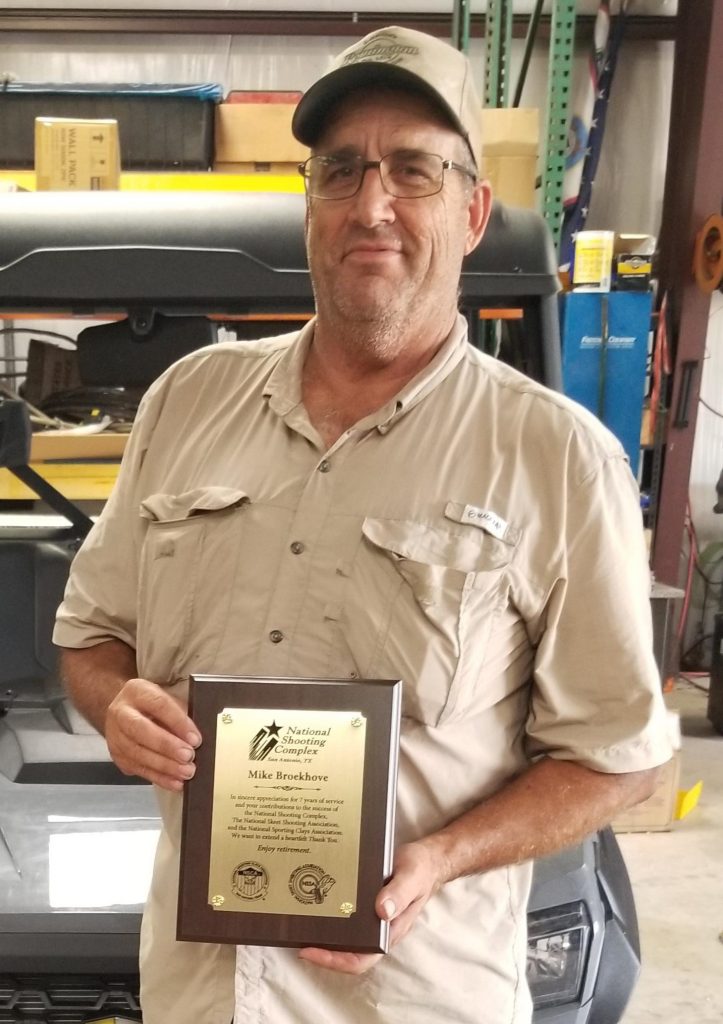 Mike Broekhove, the head maintenance technician at the National Shooting Complex, retired July 30 after working 7 years and 11 months at the facility.
Born and raised a farmer, Mike came to the National Shooting Complex looking to keep busy. "We kept him busy for sure," said Peter Masch, facilities manager. Mike is known to be resourceful, bringing numerous ideas that improved the facility as well as reducing the amount of physical labor needed for certain projects. "With his old-school work ethic and new ideas, he improved the daily operations of the complex as well as multiple cost-saving programs," said Masch. "He will be missed."
Mike plans to spend his retirement traveling, fishing, and enjoying more time with his family, especially his grandchildren. Congratulations, Mike! We will miss you!